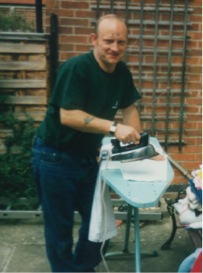 A Lincolnshire transport and storage firm has been prosecuted after a father-of-two died when a metal frame being loaded onto a lorry trailer fell on top of him.
Jonathan Newham, 52, of Skegness, died in hospital from head and chest crush injuries following the incident at George H Kime and Co Ltd in Wrangle, near Boston, Lincolnshire, on 10 July 2012.
The incident was investigated by the Health and Safety Executive (HSE) and the company was charged with serious safety breaches.
Lincoln Crown Court heard that George H Kime and Co Ltd had transported a consignment of goods from Wiltshire to Wrangle in readiness for the items to be auctioned in Skegness.
Mr Newham and a colleague were using forklift trucks to move the goods, which were not on pallets, from the trailer to a second vehicle, as the trailer was needed elsewhere.
Mr Newham had moved a large metal-wheeled chassis, also known as a 'dolly', from the first trailer. His colleague then attempted to load the dolly onto the second trailer.
For unknown reasons, Mr Newham climbed onto the second trailer. As his colleague loaded the dolly onto the trailer with the forklift, it fell off the tines of the forklift truck, trapping and fatally injuring Mr Newham underneath.
George H Kime and Co Ltd of Main Road, Wrangle, was fined £125,000 and ordered to pay £61,935 in costs after pleading guilty to breaching Section 2(1) of the Health and Safety at Work etc. Act 1974.