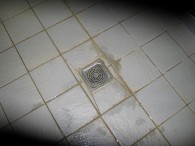 The operator of an Essex leisure centre has been fined after a two and a half year-old boy suffered severe burns in the changing area of the centre's swimming pool.
The toddler's father, who does not wish to be named, was walking him to the pool after getting him ready for his weekly swimming lesson at the Great Dunmow Leisure Centre in Essex on 18 February 2012, when the little boy slipped and fell onto his bottom on a recently cleaned drain cover.
The drain had been cleaned with a drain cleaner containing sodium hydroxide – a highly corrosive chemical also known as caustic soda or lye, and used to dissolve grease and hair. The chemical burnt through the toddler's swimming shorts and swim nappy and left him with third degree, full skin thickness alkaline burns to his buttocks and the back of his right thigh. He was immediately taken to hospital, where he stayed for 10 days with his family to receive emergency medical treatment including a skin graft.
On 5 December, Chelmsford Crown Court heard that an investigation by the Health and Safety Executive (HSE) found that the company had failed to put a robust system of work in place for cleaning this type of drain. This system should not only have included clear instructions on how the drains should be cleaned, but also established whose responsibility it was to clean drains. The company also failed to properly assess its use of chemicals and provide proper training on the use of these chemicals.
HSE inspectors told the Court that the leisure centre management team had also admitted they had been unaware of the presence of the chemical on site.
Leisure Connection Ltd., of Potton House, Great North Road, Wyboston, Bedford, was fined £45,000 with costs of £20,746 after admitting breaching Section 3(1) of the Health and Safety at Work etc. Act 1974.